Our trading accounts
Whatever your trading style, we offer an account to suit your trading needs.
All account types can be opened as either corporate or individual accounts and can also be traded in demo mode to sharpen your trading skills before using real money.
Please take a moment to explore this page further and find out which account works best for you.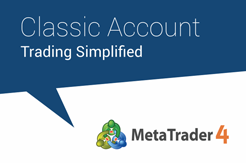 With our Classic account the commission is already built into the spread. This has been done for your convenience, because it simplifies the calculation of trading costs, which in turn simplifies the calculation of profit/loss.
Most Expert Advisors (EAs) are not able to take into consideration the impact of commission, which makes this account type more suitable for EA users.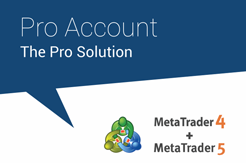 With our Pro account spread and commission are charged separately. The fee structure on Pro accounts corresponds exactly to that commonly adopted in the intermarket, which is why spreads are significantly tighter compared to Classic accounts, and sometimes can even be zero (a zero spread is commonly referred to as "choice"). This is extremely convenient if your strategy is based on tight spreads. An additional distinguishing feature of Pro accounts is that they boast a significantly wider selection of tradable instruments.
Find out more